How To Save a Bundle On Capital Gains Taxes With The Deferred Sales Trust™
Ready to Increase Your Income and Pay Yourself Instead Of The IRS? Read On.
Afraid To Sell Your House Because You're Worried About Capital Gains Tax?
The IRS Takes A Hefty Chunk Out Of Your Highly Appreciated Home Sale
Many Homeowners Just Like You Would Sell Their Homes If It Weren't For The Hefty Capital Gain Taxes
Almost every Senior and Boomer we talk with cites capital gains taxes as the number one reason they haven't pursued selling their home.
Even if you're ready to downsize, capital gains taxes could prevent you from traveling, moving closer to family, or paying for care, or freeing up cash for other retirement priorities.
If You've Owned Your Home For 30 or 40 Years, Chances Are It's Appreciated Quite A Bit
A house that you bought 40 years ago for $50,000 or less could easily sell for $2,000,000 today. That sounds great until you realize that...
You Have To Pay Between 15-37% of the Profit in Federal and State Capital Gains Taxes.
For typical house that sells for $2 million, after a $500,000 couples exclusion that's over $275,000 paid in federal and state taxes. These funds could potentially support you for the rest of your life in addition to being passed on to your heirs.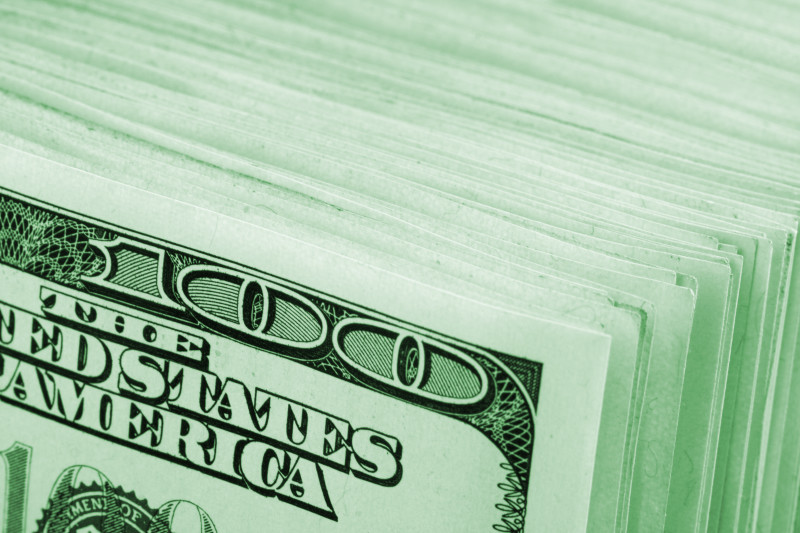 What If You Could Pay Yourself Instead Of The IRS?
The Answer: You Can With The Deferred Sales Trust™
Real Estate's Little-Known Secret: The Deferred Sales Trust™
How To Pay Yourself Instead Of The IRS
To Protect Your Appreciated Asset, Set Up A Deferred Sales Trust™
A Deferred Sales Trust™ is a legal, tax-compliant trust to which you sell ownership of your property for the home sale transaction.
Your House Is Sold to Your Trust
All the money from the sale of your home bypasses the IRS 100% legally and goes straight into your Deferred Sales Trust™.
The Money In Your Trust Is Safe From The IRS
With a DST, you get to keep every cent of the proceeds from the sale of your home. And as long as you keep the principal (capital gains) in the trust, your capital gains tax will be deferred. In our example, that would be over $275,000 straight into your pocket instead of to the IRS.
The Extra Money Earns You Interest You Can Live On
Instead of going to the IRS, the deferred tax money saved stays in your trust, earning interest that you can live on for the rest of your life. A DST has the potential to generate more money over the long run than a direct and taxed sale.
You Can Even Pass The Extra Money On To Your Heirs
With additional estate planning you can transfer the balance of your DST onto your heirs — in most cases without any current income tax, capital gains tax, estate tax, probate costs or delay. Sounds ideal, right?
So Why Doesn't Everyone Use A Deferred Sales Trust™?
Keller Williams Realty has a unique relationship with two entities: an estate planning team and a wealth management firm.
Together they have been creating and servicing tax code-compliant Deferred Sales Trusts™ for clients over the past 16 years. To date they've created over 2000 DSTs for people just like you.
Few realtors are aware of or understand how to use a DST to help their customers. And it's just one more benefit of choosing Anita Gat Group – Senior Transition Experts for all of your family's real estate needs.
How Can I Get Started?
To get started saving on capital gains taxes, contact us by clicking below or calling (650) 906-0640.
Let Anita Gat Group – Senior Transition Experts Ease Your Capital Gains Tax Worries
Call (650) 906-0640 or email anita@anitagatgroup.com to learn more
No-Cost Capital Gains Tax Solution: How It Works
What It Includes And Why It Won't Cost You A Dime
1. Due Diligence
The process starts with initial due diligence and market research.
2. Agree on Terms
The process starts with initial due diligence and market research.
3. Dedicated Trust Set Up For Seller
If the transaction is feasible, a dedicated trust is set up specifically for the seller and the contemplated transaction.
4. Property Sold to Trust
The property owner then sells ownership of the property/capital asset to the dedicated trust.
5. Payment Terms Arranged in Advance
The term of payments are established in advance and pursuant to the installment sales contract negotiated by and between the seller and the trustee.
It is strictly a private arrangement between the trust and the seller.
6. Trustee Pays Seller For the Property
Next, the trustee pays the seller for the property/capital asset.
The payments may begin immediately or they may be deferred for some period of months or years at the discretion of the seller.
7. Trust Sells Property
The trust then sells the property to the buyer.
There are generally minimal capital gains taxes due from the trust on the sale since the trust purchases the property for a price and value similar to what it may sell for.
8. Seller Pays Taxes As He/She Receives Payments
It is important to understand that payment of the capital gains tax to the IRS is done with an "easy installment plan" as the seller receives the payments.
Part of the payment received is tax-free return of basis, part is return of gain which is taxed at capital gain rates, and part is interest.
You can also choose to receive "interest-only" payments and preserve the principal.
Benefits of Using a Deferred Sales Trust™
There are significant benefits to a Seller/Taxpayer in electing to use the DST when selling their property/capital asset
The Bottom Line: The DST has the ability to generate substantially more wealth over the long run than a direct and taxed sale.
It may be superior to the Charitable Remainder Trust, installment sale or like-kind property exchange in many respects. Consult your tax advisor to discuss the potential benefits of this option.
Ready To Get Help Selling Your Home Capital-Gains-Tax Free?
Call us today at (650) 906-0640 to request a "Free DST Illustration" or go to www.mydstplan.com/anita.
Frequently Asked Questions About the Deferred Sales Trust™
There are significant benefits to a Seller/Taxpayer in electing to use the DST when selling their property/capital asset